From financial decisions to child care and custody, divorcing couples have a slew of decisions to be made, under stressful times. One decision that has to be made is how to divide marital assets (or property) during a divorce.
Keep reading to learn more about how marital assets are divided during a New Jersey divorce.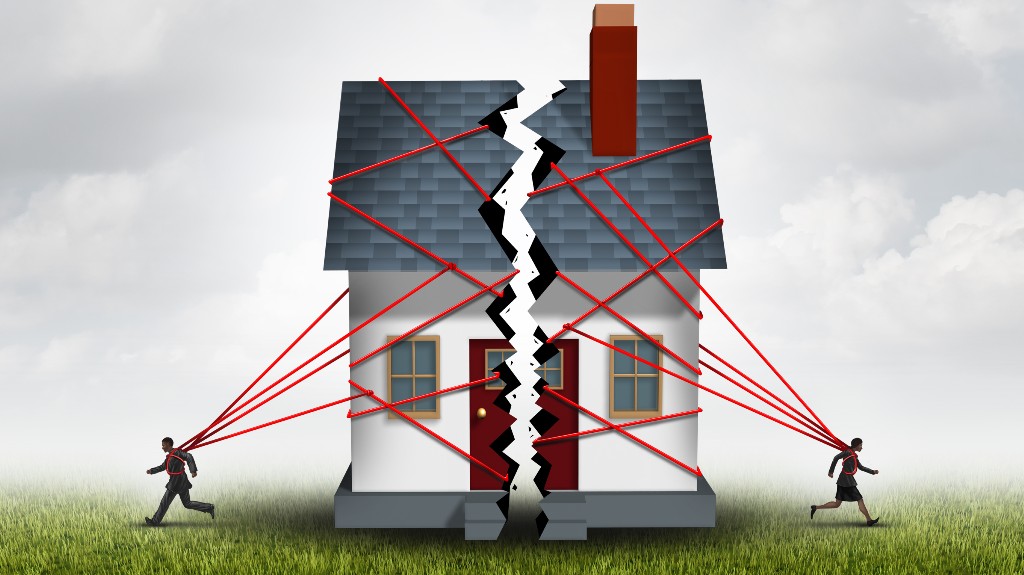 New Jersey Is An Equitable Property State
Under New Jersey law, property acquired during the marriage should be divided equally upon divorce – making New Jersey an equitable property state.

In other words, any property that either spouse acquires during the marriage – even if acquired individually – must be evenly divided during a divorce, unless a court rules otherwise. For insurance policies, retirement plans, or inheritances the court will rule on how these accounts will be divided.
Property That Can Be Divided During a New Jersey Divorce
Marital home
Secondary home, such as a vacation home
Investment property
Vehicles
Boats or other motored vehicles
Businesses (and their assets)
Life insurance policies
Investment or banking accounts
Retirement plans
Stock plans or other executive retirement plans
Personal possessions
Inheritances
Collectibles
Any other property acquired during the marriage

Who Gets the House During a New Jersey Divorce?
In New Jersey, the parent who provides primary care to the children typically remains in the marital home, if the divorcing couple has children. If the divorcing couple does not have children, then the court will determine if the house is marital or separate property. If the house was purchased by one spouse prior to the marriage, then that spouse can legally ask the other to move out.
How Do You Distinguish Marital Property from Non-Marital Property?
Marital property includes all property acquired and all income earned during the marriage. Any debts incurred during the marriage are typically marital debts.
Non-marital property (or separate property) includes:
Any property acquired by one spouse prior to the marriage
Gifts and inheritances given only to one spouse
Any retirement assets that are vested (that is, the spouse is entitled to receive those assets) prior to the marriage
A business that is owned by one spouse prior to the marriage remains separate property (although part of the business may be considered marital property if the business increased in value during the marriage)
What is property is purchased with a combination of separate and marital assets? In this case, non-marital property mixed with marital property typically becomes marital property. Although, depending on the property, the court may separate the non-marital property out, dividing the remaining marital property between the divorcing parties.
Seeking the advice of a qualified New Jersey divorce attorney may help you plan your property division equitably and fairly, giving you and your spouse the best chance of proceeding with a divorce – as quickly and painlessly as possible
New Jersey Family Attorneys in North Bergen and Surrounding Areas
Are you in need of a family attorney in North Bergen or any of the surrounding areas in Northern New Jersey? Then Carvajal Law can help. We have experience with all manners of family law, including property division.
We always offer free, no-obligation initial consultations. During the consultation, you'll learn more about your legal rights and options and get answers to your most pressing questions. Contact Carvajal Law today to discuss your case at (201) 801-3134, or you can complete our online contact form to get in touch.